Previous installments: Session #1, Session #2, Session #3, Session #4, Session #5, Session #6, Session #7, Session #8
Ellipsis the Hunter
Porphyra the Lyrist
Buff the Warrior henchman (level 1)
Chuff the second Warrior henchman (level 0)
Romulus the semi-domesticated (at best) wolf of Porphyra
Meteora's player couldn't make it, so we commenced the exploration of the cave with two players characters and their henchmen.
The party (this time with a proper light source - an oil lamp) cautiously entered the cave. Ellipsis the Hunter checked for tracks, and found several, including prints of a single wolf and a cave lion. The lion's tracks, however, were strange, heavily impressed. Ellipsis thought it made be that somebody is riding the lion.
After the cave entrance, the passage branched into two. Romulus the wolf/dog gnarled at the left passage, so the adventurers proceeded to the right. In the next chamber they found a big eye caved into the rock. At the same time, a cave lion charged out of the left passage and attacked the rearguard. The two warriors put up a good fight, and with the arrival of the rest of the party, they managed to dispatch the lion quickly. 
But there was another surprise: it turned out that the lion was not a regular cave lion, but was a half-taxidermic, half-mechanic monstrosity!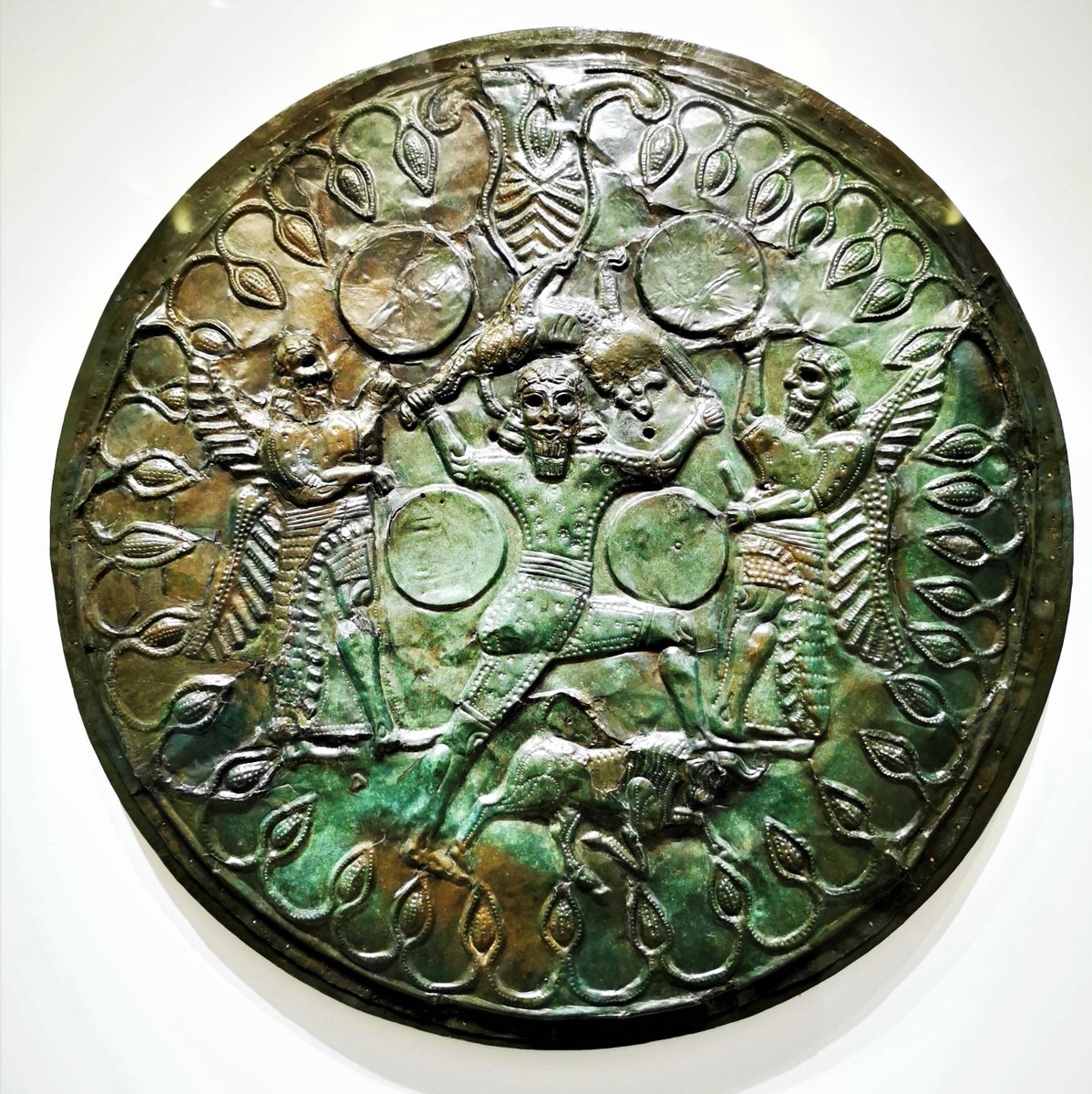 This revelation greatly unsettled everybody. But they decided to investigate the lion's lair in the left passage, and found a weird nest made out of copper wire, and two marble eggs. The lion obviously was trying to hatch these stone eggs...
The adventurers returned to the chamber with the eye, and soon they found that its pupil could be popped open. A little niche behind it hid a metallic wheel or valve. Ellipsis turned out, and they heard a click from the neighboring chamber - a dead end. They searched that area, at first without much success. However, one of them realized, that the dead end was actually an illusory wall!
Ellipsis bravely walked through, and found that a strip of dark material was crossing the passage diagonally, however it did nothing. So he stepped through, and found himself in a built area!